Yes... we'll pay you a $100 bounty for each $49 (and higher) buyer you refer to WebFire. No commission percentage to worry about. Or whether the upsells work. Or if you're ever going to get paid out your reserve funds. You get $100 per buyer without having to worry about any of the niggling details. We'll take care of that for you just like we've taken care of all our affiliates for the last 10 years as we've paid our millions of dollars, and been the top affiliates for their promotions in return.
WebFire is the most consistently converting, high value offer online today. That's why these top marketers have already promoted WebFire and already been paid as affiliates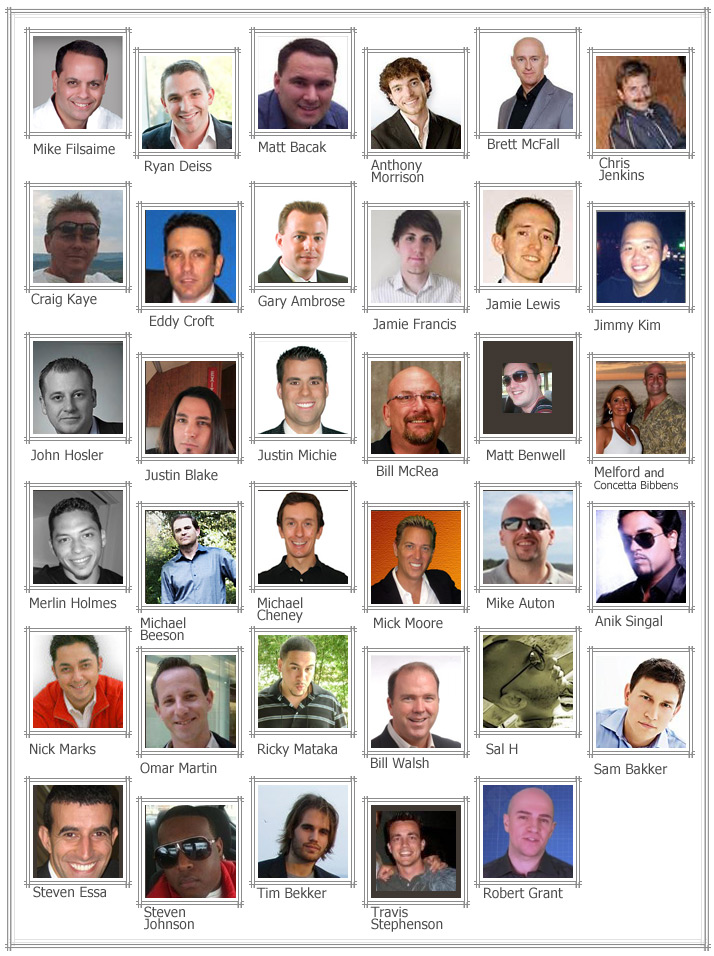 What Affiliates Are Saying About WebFire
When I first saw the EPC, I didn't believe it. I kept expecting the number to drop down to the range of other products. Nope. After 1 month of promotion, I'm at a solid $10.85 EPC!

Plus... my customers love WebFire. It's the only product I've ever seen that improves the quality of my customer experience and gives me a great payday.

- Justin Blake -
Promoting WebFire has been fantastic. The high quality offer blends well with our own, and our customers have been very happy.

Once we integrated WebFire into our members area our EPC was a whopping $5.47, and this was before rebills! I have no plans to stop promoting WebFire :)

- Reid Schoffelen, Affiliate Manager for Bruce Kelly's Commission Breakthrough -
Webfire, all I can say is "WOW!"

I'm already on $4.82 EPC and that's over a 3 week period and BEFORE rebills... To be honest I featured one of your banners in my members area, that's ALL I did and zap I was heading towards $5k in commissions and $4.50 + EPC in a matter of days...

I don't know what you guys are doing your end but as an affiliate I sure appreciate your effortsand the crazy conversion rate... This is easily the best EPC I have EVER had over a tested 3 week period....

I highly recommend Webfire!

Thanks

- Craig K, Info Product Killer -
Register now to get your affiliate link
and get on the JV update list.
WebFire is the best suite of traffic getting software tools ever created - 27 in all (and growing) - used by thousands of members from 140 countries to get fast free traffic, leads, customers, and sales online. In addition to tutorials on using every tool, WebFire members get in-depth training on the best strategies for getting the most valuable free traffic to their sites. Plus, they get live webinars with co-founders Shawn Casey and Brian Koz each month.
WebFire members can get exposure on the front page of Google within 7 minutes and go on from there to build an incredible, unstoppable stream of free traffic. Our many keyword tools (some you can't find anywhere else) show members exactly where to focus their efforts for the easiest high rankings on the most valuable keywords. Our video making software will turn any text into a video, add a synthesized voice (you don't even have to talk), and submit the video to top video sites like YouTube. WebFire will also analyze - and automatically correct - your website to improve your title, tags, and other content to give you the best search engine rankings for your targeted keywords. And much, much more with 27 software tools in total. We've invested over $200,000 building, refining, and improving the software tools over the last 2 years.
What People Are Saying About WebFire
"WebFire helped me not only to create fast traffic and sales, but also to build good strong traffic channels... I think WebFire is the best Internet marketing tool ever created and I really love this web-based tool."
Tom Martin

"WebFire has offered me a superb product at a beautiful price. From the multi keyword tools including spying tools, domain, site, press, video, article, lead generation tools and many others, I found it offered the best tools for success in the Online marketing world..." Ted Jacob

"It put one of my clients on page one of Google in just a few minutes after he updated the site to what WebFire said needed doing. The very next day it took my site from page two of Google for Make Money from Home to the top of page one." Derek Kemp

$10,000 Launch Contest

We're giving away $10,000 in contest prizes during the one week launch promotion period beginning on January 17, 2013. If you're one of the top 10 affiliates during that week, here's the additional cash you'll get paid: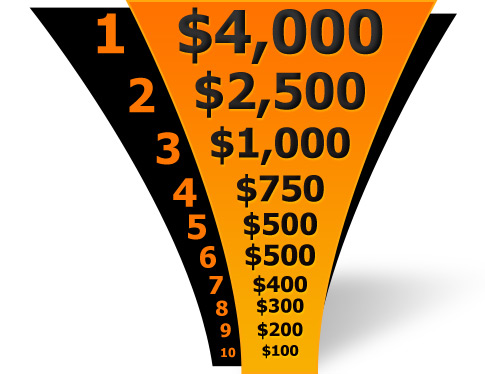 Get Paid 2nd Tier Affiliate Commissions!

As an affiliate, we invite you to refer other affiliates. Like you, they'll get paid $100 for each new buyer they send us. Plus... you'll get paid $5 for each new buyer they send us. This could be the easiest money you ever made. Just refer us a few of your affiliate friends and you could score some serious extra cash.
Register now to get your affiliate link
and get on the JV update list.
If you have any questions please email jvwithshawnandkoz@gmail.com